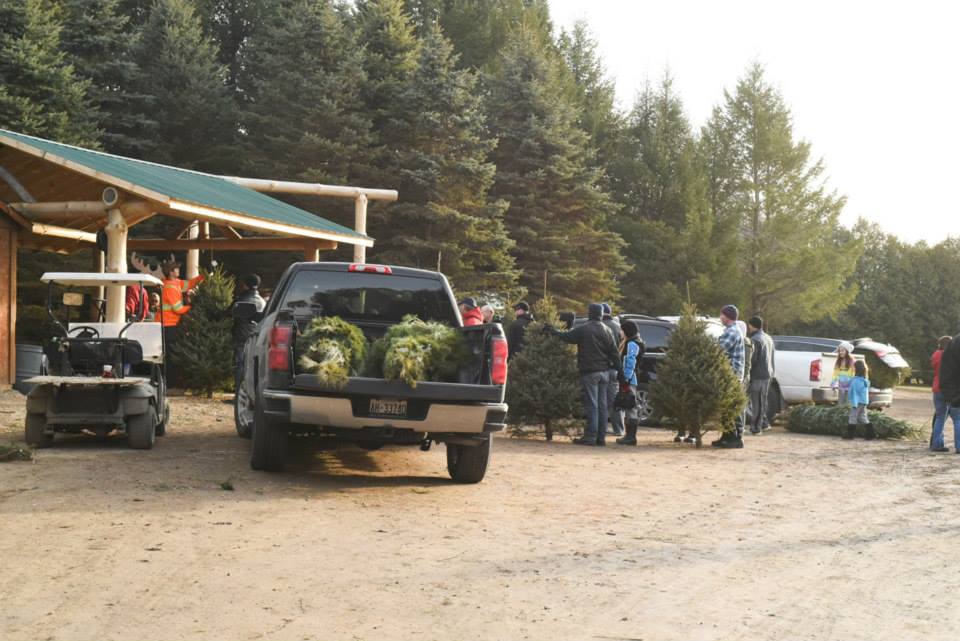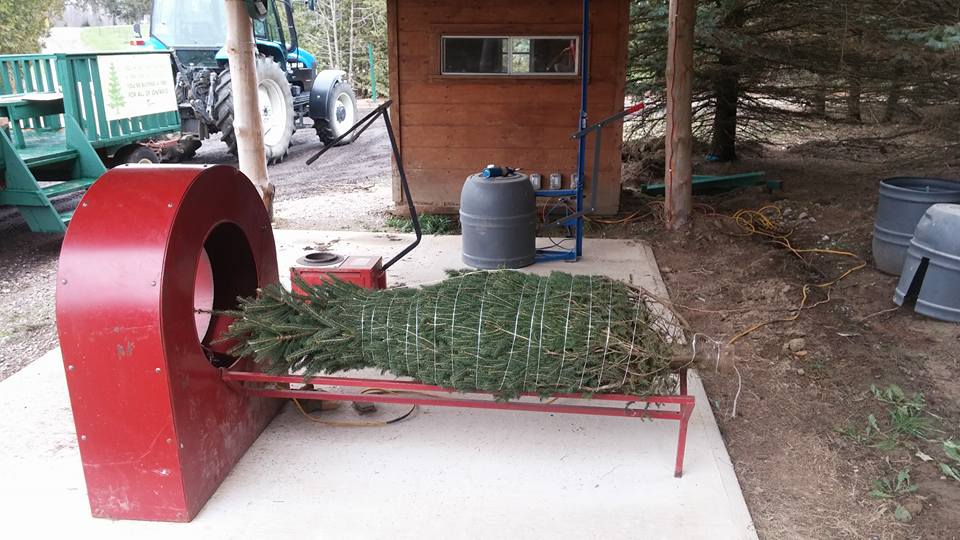 We have two different tree balers that we can use to wrap your tree. Tree baling allows for easier handling and transport; wrapped trees take up much less space and are less likely to be damaged on route to your home. This service is included in the price of your tree!
We will happily shake and wrap your u-cut or pre-cut tree. Once you have selected your tree, simply bring it by our shaking and wrapping section. Shaking your tree removes and loose needles from it. Wrapping your tree allows you to carry and tie your tree to your vehicle with ease.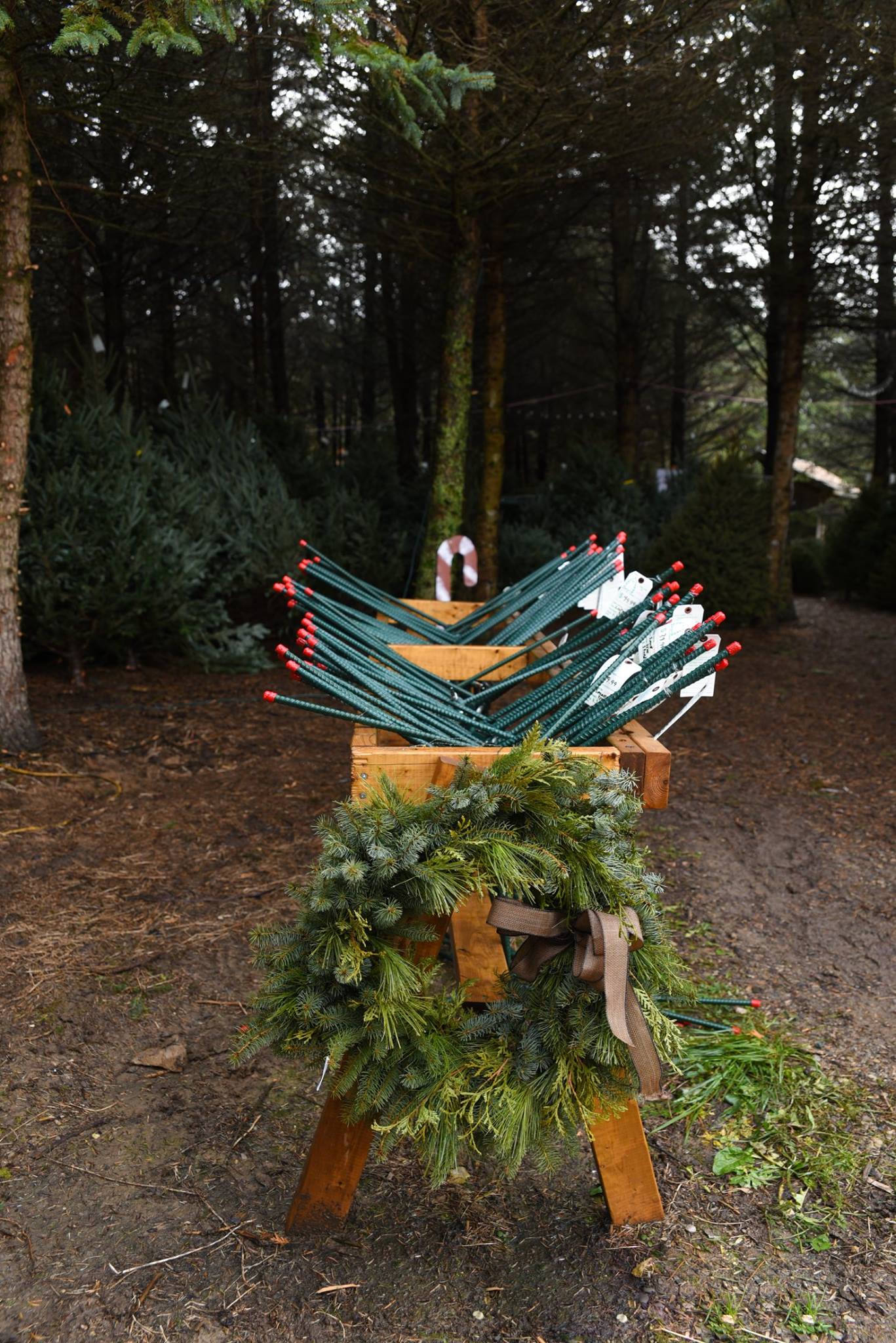 If you have a pin style tree stand at home, we have a tree drilling machine to drill the base of your tree. This service is also included in the cost of your tree.
We also have pin style tree stands available for purchase for $59.99.